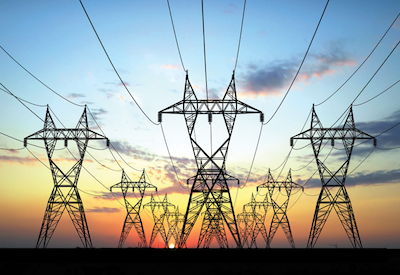 Record-setting summer heat drives more of us inside for air-conditioned relief. All that demand is more than the electrical power grid can provide. As a result, it's likely we will soon face the return of rolling blackouts.
"The power grid can only supply so much power," says Master Electrician Jim Fish with Generator Power Systems. "Asking for more than the grid can provide will cause a shut down just like a blown circuit in your house."
Unlike your home, however, getting the grid back up is more complicated than resetting a circuit breaker or replacing a fuse.
Protecting the power grid
The Electric Reliability Council of Texas, ERCOT, is the system operator for the bulk transmission grid in Texas. This week they initiated a Level 2 emergency which means CenterPoint Energy is shedding its interruptible load.
That means shutting off power to designated high-volume customers are paid to be dropped in this situation. But, if that doesn't reduce enough demand to the grid, rolling blackouts are the next step.
Blackouts as a last resort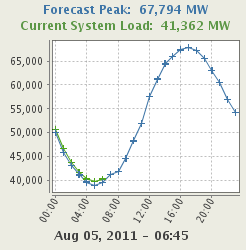 If ERCOT does nothing, excessive power demand could bring down the entire power grid, leaving much of Texas in the dark. To avoid a widespread crisis, ERCOT's last resort is to initiate rolling blackouts.
The first goal is public safety. That's why CenterPoint Energy will avoid turning off circuits to facilities vital to safety, health and welfare, such as hospitals, water treatment plants and public service facilities.
Unless you call one of those places home, chances are you could be in the dark for an hour at a time while we wait for temperatures and demand to drop.
"Our electrical supply grid can't keep up with our growing population's electrical appetite," Fish adds. "Rolling blackouts will become a more frequent way of life until something is done to increase capacity. In other words, get used to it."
Totally eliminate blackout risks
While CenterPoint Energy says it will attempt to limit the duration of each outage to less than one hour, having a standby generator means your power won't be out for more than 30-seconds–the startup time for your generator.
"There was a time when generators were a luxury item," says Fish. "We're past that now. A standby generator is every bit as necessary as central air conditioning and a garage door opener."
Standby generators are available in a variety of sizes to power critical needs or your whole house or business. Because they're fully automatic, once installed, you'll only know there's a blackout if the lights go out at your neighbors' houses.